Thorn Custom Guitars Deluxe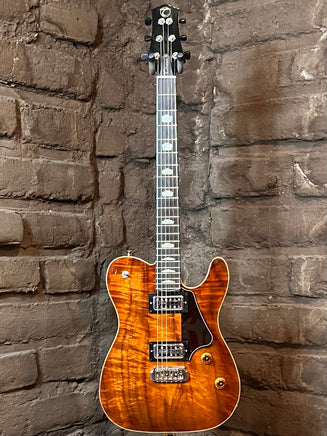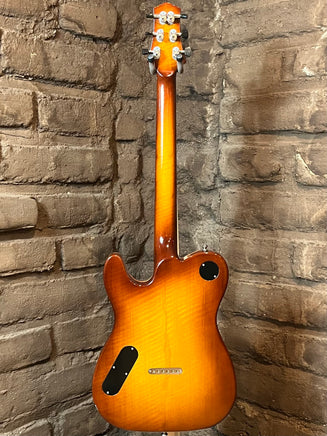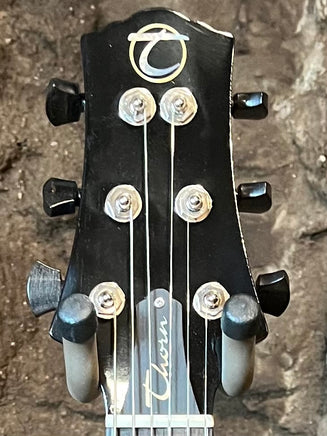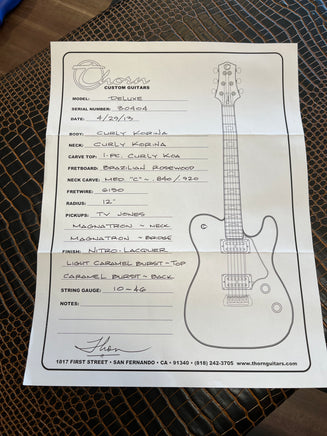 Ron Thorn has built more than 800 custom instruments under the name Thorn Custom Guitars, and now builds exclusively for Fender Custom Shop. Thorn is among the first to assume the title Principal Master Builder — one of the highest honors at the Fender Custom Shop and in the guitar building community.  His Fender Custom Shop guitars sell in upwards to $8000 and more.  
This one of a kind set neck Thorn Deluxe was built in 2013.  It's possibly one of the last built prior to Ron joining the Fender Custom Shop.  This guitar is stunning!  The wood is gorgeous.  The top is amazing.  The flame pattern on the back of the neck matches the back of the body.  Incredible!  The TV Jones pickups bring this guitar to life in an unimaginable way.  This guitar also includes its original custom faux alligator case.  
This guitar comes to us from the original owner.  It's at a great price!  If you're a Thorn fan you know how special this guitar is.