PRS 2" Black & Red Deluxe Retro Guitar Strap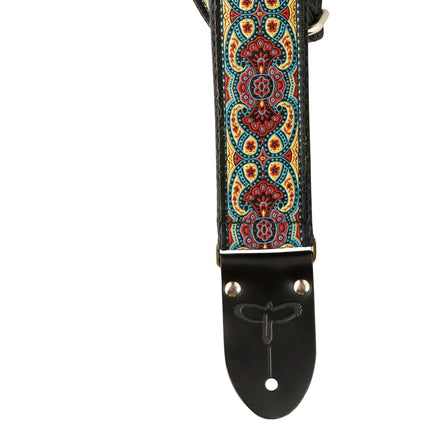 PRS Retro designed straps feature vibrant textiles, extra-thick cotton backing, and
heavy-duty hardware for comfort and quality that is made to last. The leather ends are
embossed with the PRS 12th fret Coopers Hawk.
2" wide and adjustable from 34" to 58" long for optimal fit. Made in USA.