NativeAudio Kiaayo Dynamic Overdrive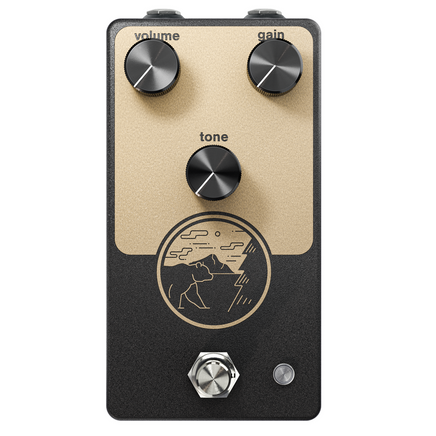 Sorry, this item is out of stock
The Kiaayo is an amp-like overdrive that responds to the dynamics of your playing for sustained leads and articulate chording. The streamlined interface includes volume, gain, and tone controls that create an endless overdrive experience. The Kiaayo's less-is-more design features an adaptable-gain configuration, distinctive pre-gain low-pass filter, and dynamic-asymmetrical clipping.
Features:
Adaptable-gain configuration creates usable overdrive tones for a diverse range of instruments and musical styles.

Pre-gain filter reduces aggressive harmonics to provide a warm and smooth overdrive experience.

Asymmetrical clipping that is tuned to provide a dynamic tube-like response.

Intuitive interface with volume, gain, and tone controls for total customization of overdrive tones.

9-18VDC operation provides adjustable headroom for additional overdrive capabilities.

Smart switching system that provides standard on/off latching and momentary operation.

Top-mounted instrument and power jacks to save pedal board space.

Buffered-bypass design to optimize signal integrity with any instrument cable length.
Power: 9-18VDC, 22mA (center negative)
Dimensions: 2.6''x4.77'' (W x L)
About the Artwork:
Kiaayo (key-eye-yo) pays tribute to my Blackfeet (Amsskaapipiikuni) heritage and is the Blackfeet translation meaning bear. Blackfeet tradition tells the story of a missing child who was found and raised by a bear. The bear was wise, imparting lessons of strength and fearlessness. Winter had passed, and the child grew into a young man. Using the knowledge that the bear had imparted; the young man overcame opposition and later became a great chief. The artwork for the Kiaayo features the wise and nurturing bear walking amongst the Glacier Mountain terrain of the Blackfeet Nation.
-Mike Trombley, Founder and CEO