MXR Noise Clamp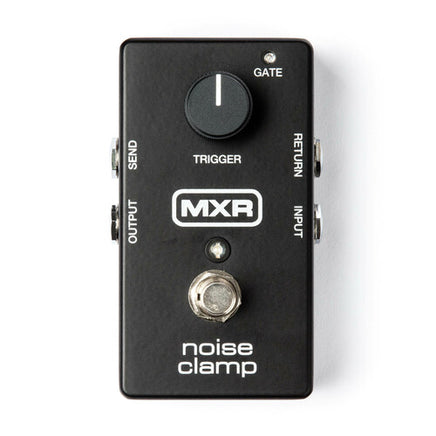 The Noise Clamp eliminates hiss & excess noise from your effects chain with a single threshold Trigger knob while maintaining riff definition at extreme gain levels.
Crank your stomp pedals to the extremes without the fear of any hiss or excess noise with the MXR Noise Clamp. By sensing your guitar's dry signal, The Noise Clamp reduces the noise level within the effect loop, coming down hard on even the noisiest signals. A single Trigger knob allows you to set the volume threshold at which the pedal is active, and a green LED shows whether the gate is on/off. This bad boy is capable of reducing Noise up to 26dB, maintaining riff definition at extreme gain l
This pedal can be powered by a 9-volt battery, a Dunlop ECB003 9-volt adapter, or the DC Brick™, Iso-Brick™, and Mini Iso-Brick™ power supplies (not included).