Madera American Walnut Guitar Stand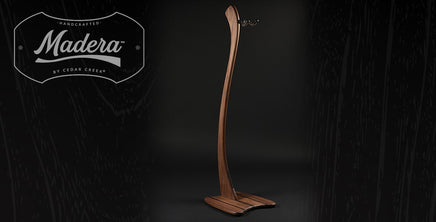 Madera™ American Walnut Wood Stand, suitable for both Guitar and Bass. Carefully selected American walnut hardwood with a luxury Scandinavian design produced by local artisans in Spain. Madera™ Stands have an exact height in order to make them compatible with all kinds of classical, acoustic, dreadnought and electric guitars and basses. The perfect balance for instruments.

Madera™ Stand Dimensions
Overall Length: 43.57"
Overall Width: 12.07"
Upper Depth: 6.80"
Lower Depth: 13.93"