Vintage Sound Amps - Vintage 35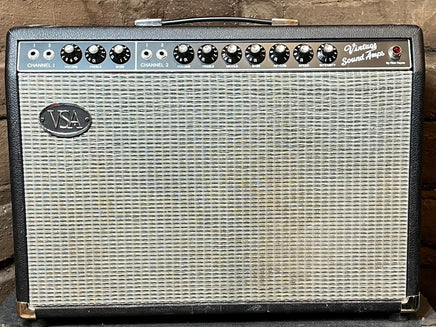 Here's another Vintage Sounds Amp.  This one has two 10" speakers and 6L6 tubes.  The volumes are also P/P for added brightness.  This amp has nice chime and plenty of power and headroom.  
Used consignment amp in good condition.  It does have some staining on the grill cloth.